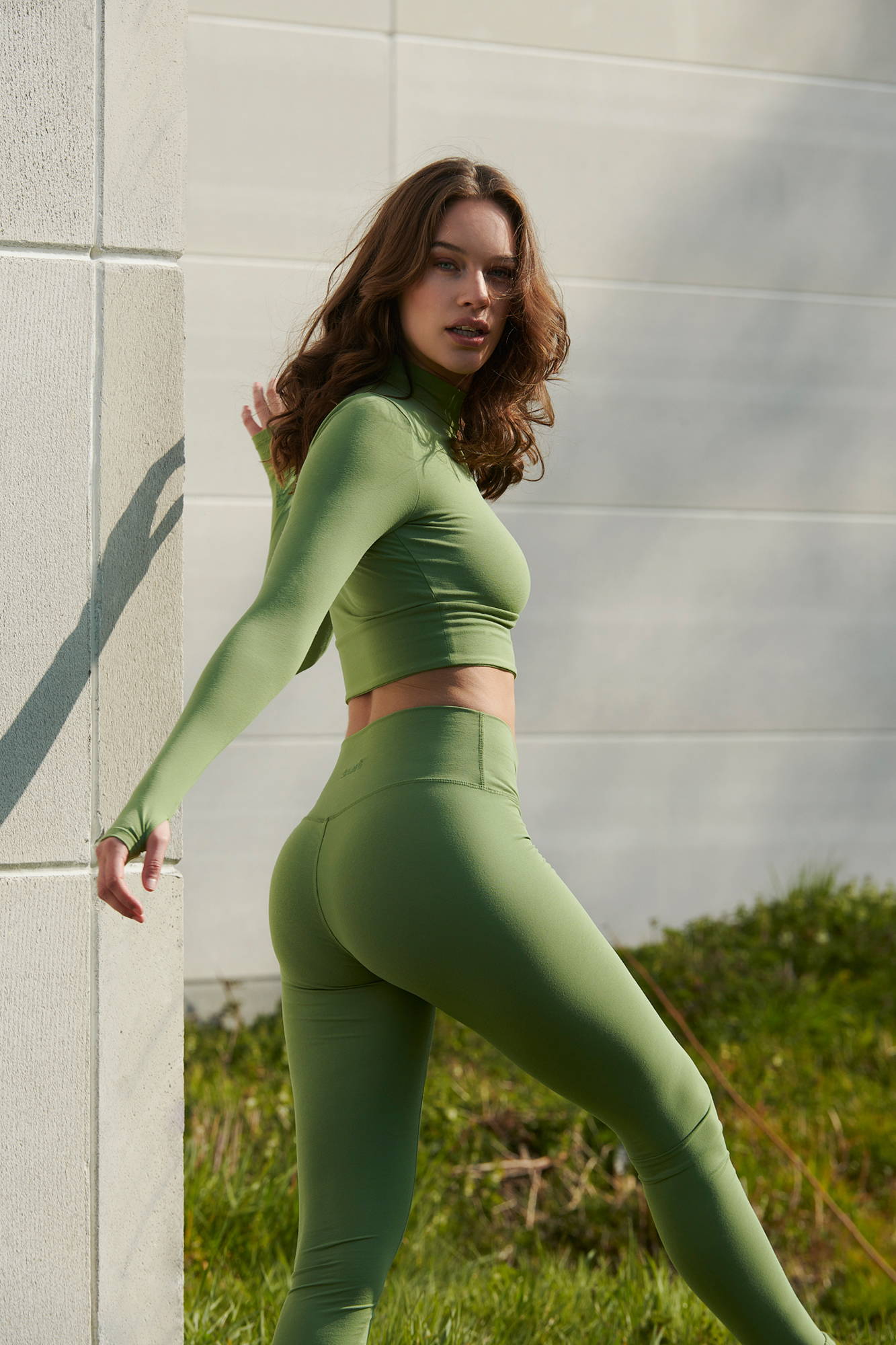 VITAL is that feeling of balance. You are revitalised and ready for a bright new day. You feel comfortable in your own body and deeply alive. It's that 'after workout' feeling of being happy and energised.
You're doing what's essential for yourself which leads to a balanced body and mind. It's that feeling of trust and flowing with nature.
The legging or biker with top are a comfortable staple wear. The green is more of a statement to be bold for a day. BUT wearing the full outfit together is THE BACHÌ statement. We feel pretty in it, we feel good in it, we feel happy in it. We feel free in these clothes, it's light and makes you feel light.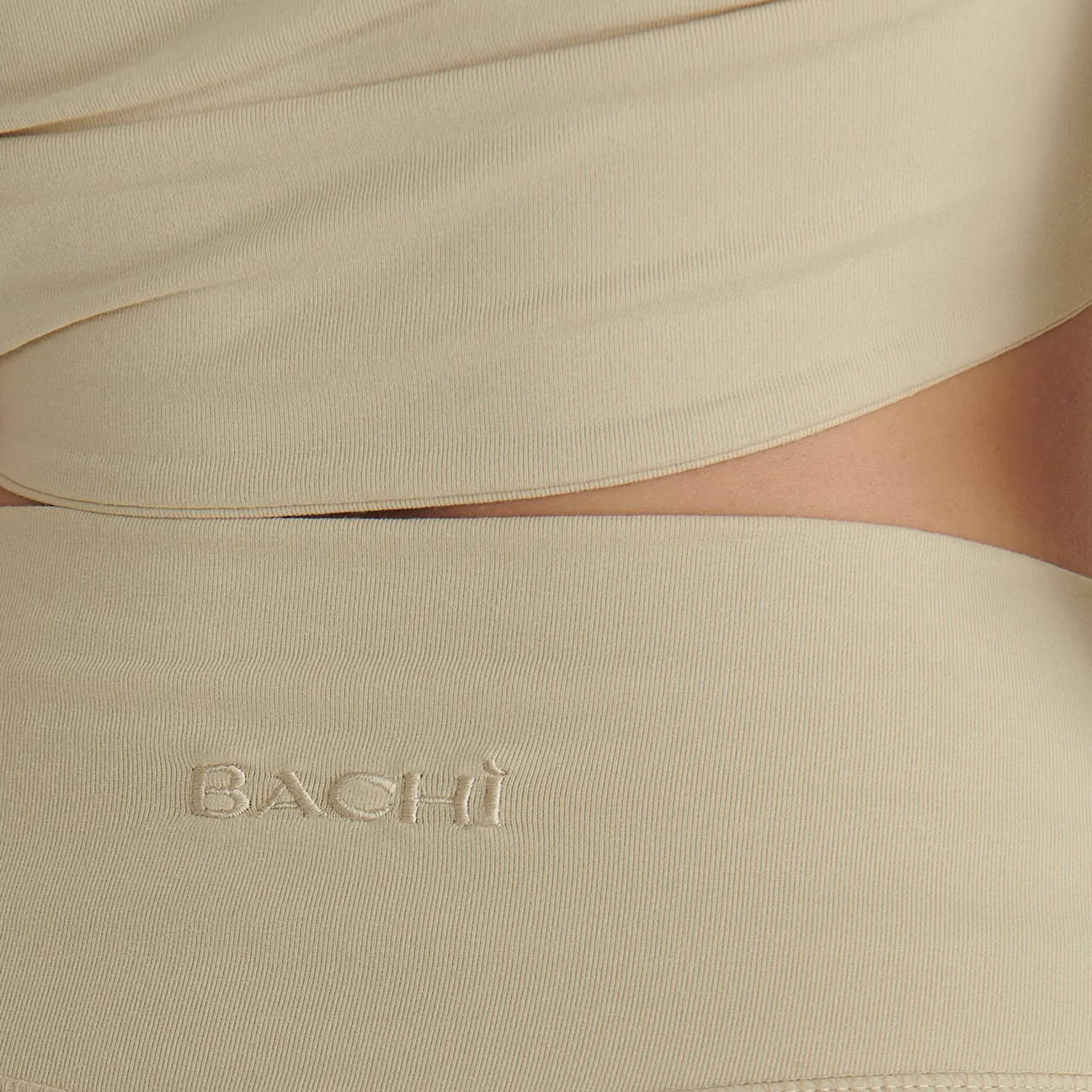 It's the first thing you'll want to wear when you wake up. It feels natural, comfortable and breathable. It's not a HITT, crossfit workout kind of fabric, it's for everyday comfort but also a piece of class in your closet. And that's what we're all about. Wear it for a walk, yoga or pilates class, even take a nap in it, you do you.
It's light sport wear that you will chill in all day; soft and stretchy fabric that adapts to your body like a second skin. It's so comfortable, you forget you're wearing it you know? Once you wear it once, you become one with it and will never want to take it off.
it adapts to your body like a second skin